A Trusted Name In Improving Indoor Air Quality Since 1987
Let the experts make the difference!
Our technicians are professionally trained using Vacu-Duct's specialized cleaning procedure, which has been approved by heating and cooling contractors, property restoration specialists, new home builders and renovators. These same contractors and specialists use our services and refer business to us daily!
In many cases, we work in conjunction with your HVAC company to ensure your whole system is operating efficiently and improving the indoor air quality of your home.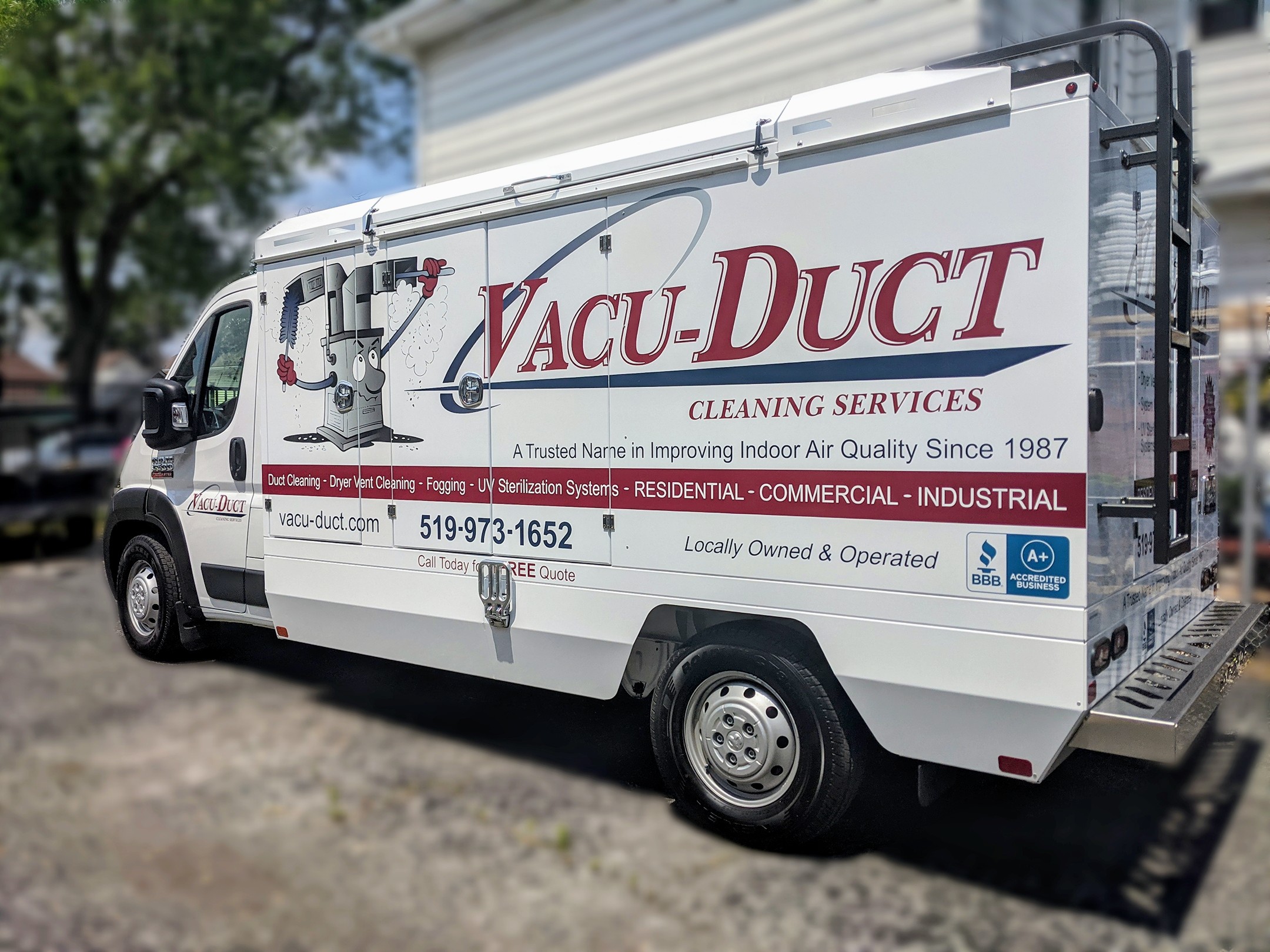 Our Vacu-Duct truck is a brand new, state-of-the-art vehicle with the most up-to-date duct cleaning technology in the world! Our friends who designed it over at Hypervac are very innovative and have made our job easier, helping us do better quality work than ever before; featuring high-powered vacuums, compressed air tools, compartments and bag features which were designed and manufactured specifically for our cleaning procedure.
How We Clean Your Ducts:
Step 1: Our technicians will run a 6" diameter hose from our powerful machines and attach it to the main ducts or plenum of your furnace, wherever that may be in your home.
Step 2: Your register covers are removed and cleaned.
Step 3: Compressed air is fed into each register pipe to blast loose dirt and debris, and then blown into the main trunk line.
Step 4: The supply and intake main trunk lines are cleaned with compressed air using the Scorpion Predator Whip or a Skipper Ball and all dirt and debris is caught by our vacuum that was attached to your ducts.
Step 5: The blower and the filter compartment are cleaned.
Step 6: The holes we cut to access the main trunk lines are sealed professionally.
Step 7: The heating or cooling unit is turned back on.
Step 8: All work is checked out by the supervisor as well as the customer. The supervisor will advise the customer of any areas that require attention.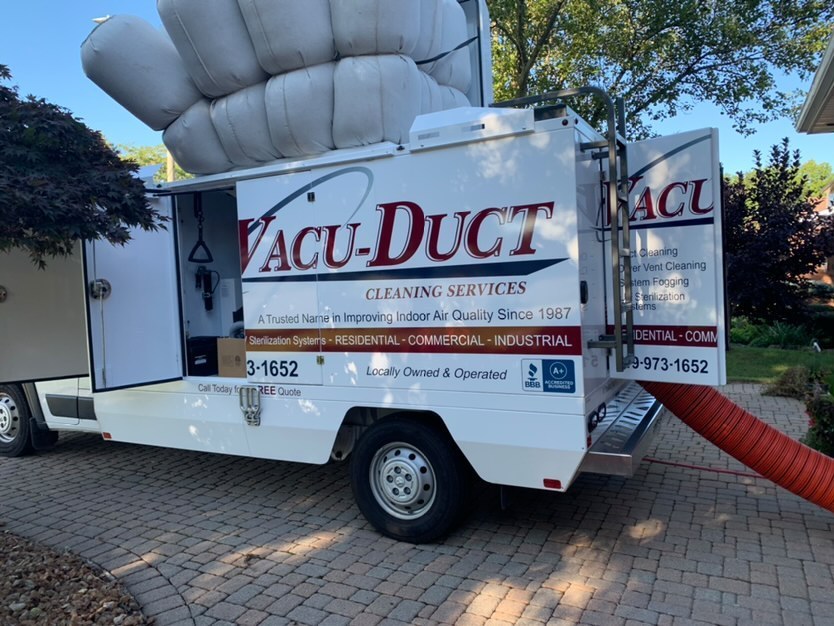 Don't Trust Our Word – Trust Our Work!
Click on the photo reel to see real jobs cleaned by our team!
What Sets Vacu-Duct Apart?
Good Customer Service
Custom built equipment – manufactured by Industrial Machine Builders exclusively to design for Vacu-Duct
Work in association with the Trades
Technicians – skilled professionals, certified workplace Health & Safety, Insured – WSIB
All work is guaranteed
If in doubt – check us out – with the biggest & best in the Trades